I think this book lamp would look really spooky if you don't know it's a lamp!
Nevertheless, it looks really gorgeous and it's like a physical metaphor of how books do indeed illuminate our lives.
*
Now this is a bookcase that maximises and minimises itself literally! You can fit any book no matter the height, and you can rearrange your books to adjust the bookcase at an interesting angle too.
*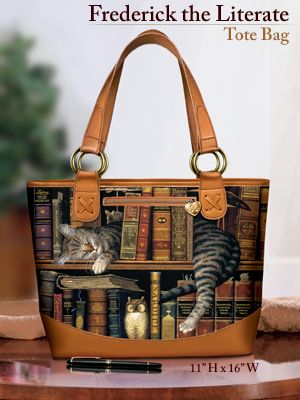 Although this is supposed to be a cat lover's gift, I wouldn't mind this bookish fashion statement! I mean, look how comfortable it's snuggled around those well-worn books? Check out more bookish collectibles here, among which there are puzzles in book-shaped boxes and a sweet bookish waterglobe!
p.s. Thanks to my buddy MusEditions who gave me the links to the bookish feline tote bag site!